Get 10% Discount on all Online Orders!
Use ONLINE10 as coupon code during checkout.
Welcome to PaPizza, where we redefine the meaning of pizza!
PaPizza is more than a local pizza takeaway; it's where treasured memories are forged among loved ones, colleagues, and friends, indulging in the town's finest pizzas, shakes, and wraps.
We are a local, family-run business with a passion for pizza. We source our ingredients locally to the highest quality, and your food is made with the love and care it deserves. That's why we take pride in saying, we're the best in Bicester!
We deliver to OX25, OX26 and OX27 postcodes or you are welcome to collect it for free from us at Unit 23, Bicester Business Park, Telford Road, Bicester OX26 4LN.
We look forward to seeing you, you won't be disappointed!
PaPizza & Shakes Team
Address (for Collection)
Unit 23, Bicester Business Park, Telford Road, Bicester OX26 4LN
Contact Number
01869 929 007
Timings
Monday to Thursday – 12 noon to 10 pm
Friday – 12 noon to 1 am
Saturday – 3 pm to 1 am
Sunday – 12 noon – 9 pm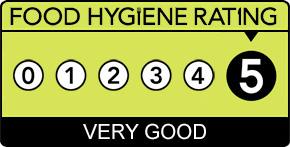 Fantastic food and shakes. Delicious, flavoursome and great value for money. The owner is extremely pleasant and also a very community minded individual, will definitely be back!
This is the first time I ordered from here and I wounder how did I miss this place. Loved the taste and its presentation. Will be ordering regularly... Best service
I have ordered twice from them through Just Eat only a week apart and I will be ordering more when I crave a good pizza 🤤 I have also tried a wrap in the past and it was also great. The delivery guy is friendly 5 stars, thank you!
Can't fault them, good food at reasonable prices and friendly staff.
Just love this pizza and shake experience, they make it so easy, call them directly or go in and they will go above and beyond to ensure you are a satisfied customer. They have accommodated food intolerances for myself. My 15 year old says it's the best shakes. If you order pepperoni pizza it's not shy and you will get your pepperoni in plenty 🍕 The wraps are delicious which I had last night , just the right amount of sauce and filling. Well done Papizza. 👏🏻 Establishment is pristine clean. To note if you live in a village close to Bicester call them directly to get a more accurate delivery charge instead of using just eat which is currently showing error which is beyond the control of this great takeaway.
😍Great place! Quick service, lovely staff and an amazing pizza and shake affordable prize.... Will definitely be coming....Thanku for ur service...
Lovely pizzas, great deals and lovely staff!
First time customer and will be back every time I'm in Bicester. Chicken Tikka Wrap was fresh, delicious and great value for money. Friendly owner too.
Great service , piping hot food , food quality is great & lots of different options in food range. My family really enjoyed the food. Keep up the good work Guys. Thank you 😊